Follow Executive Director Pete Hall on Twitter (@EducationHall): CLICK HERE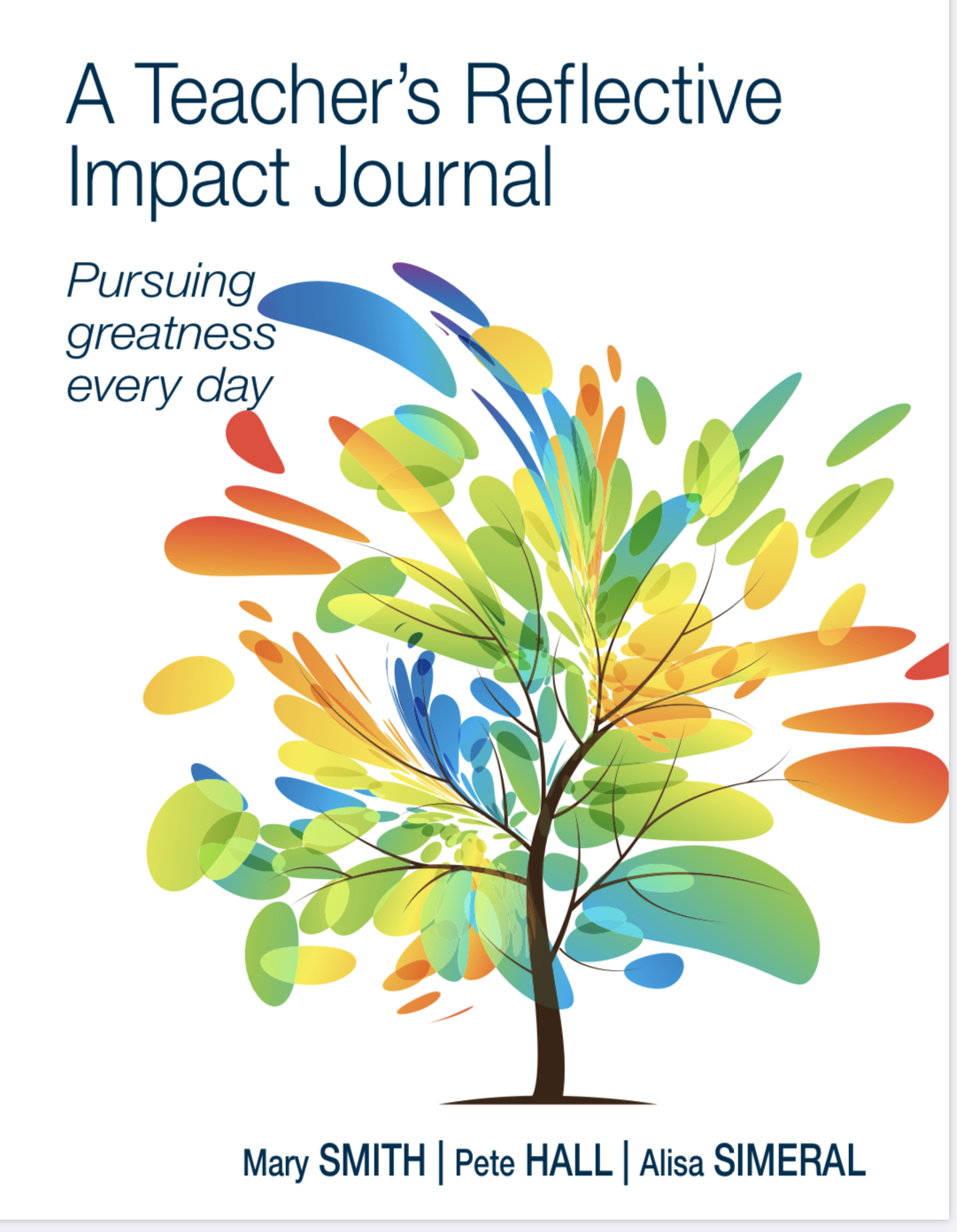 For those of us who love journaling, and for those who understand that reflecting on specific prompts can reinforce learning and heighten awareness, this is your tool! From Mary Smith, Pete Hall, and Alisa Simeral, A Teacher's Reflective Impact Journal: Pursuing greatness every day allows educators to record their impact while monitoring their intentional progress on the path to success. Buy it now.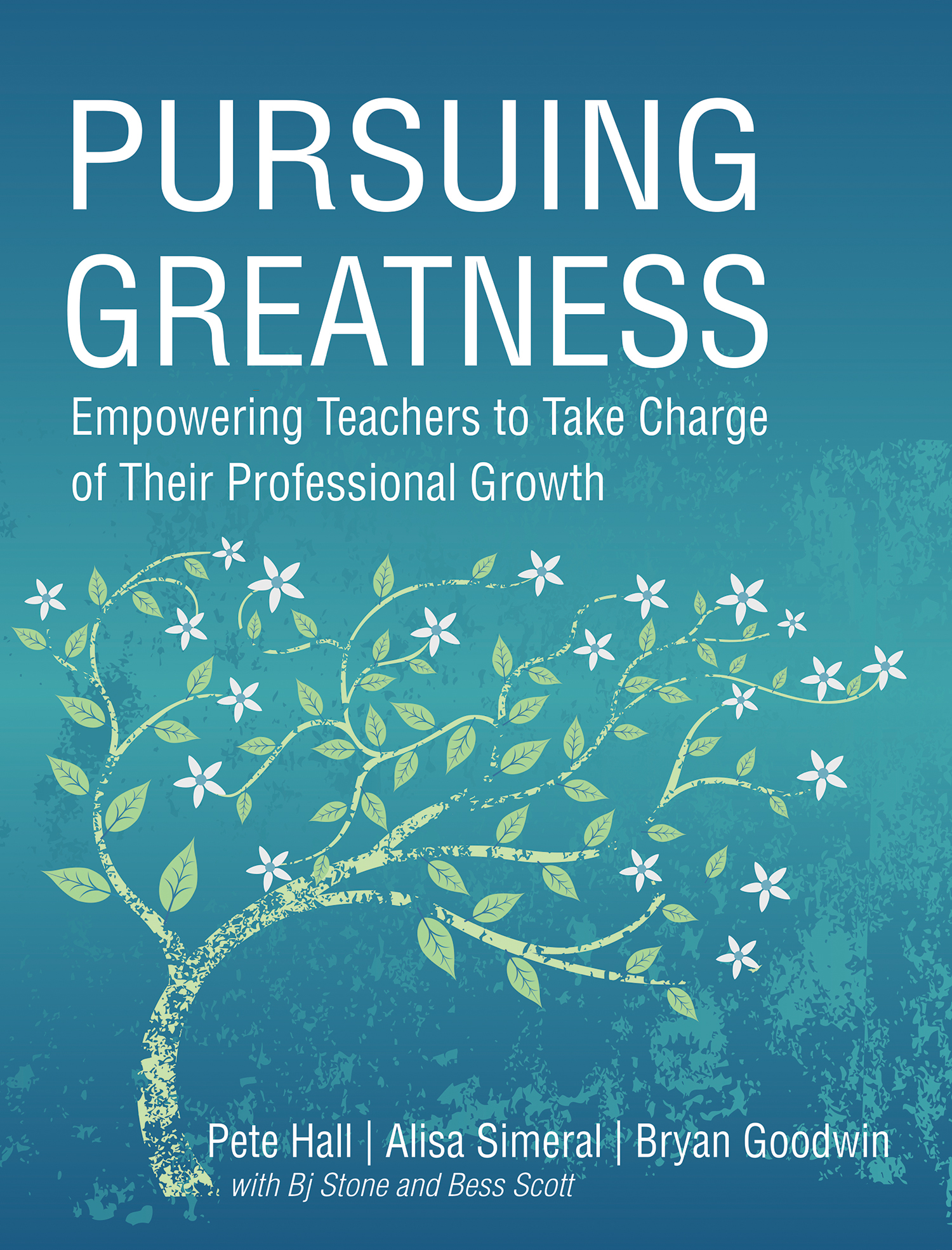 Pete Hall and Alisa Simeral blend the power of self-reflection with the hefty research support of Bryan Goodwin in this thorough and keen guide for all educators, Pursuing Greatness: Empowering teachers to take charge of their professional growth. In self-directed or triad/team focused approaches, this "choose your own adventure" text allows teachers to truly tackle their own problems-of-practice head-on, with tools, research, guides, and oodles of reflective prompts. Listen to Pete, Alisa, and Bryan chat about the impact this resource can have. Buy it now.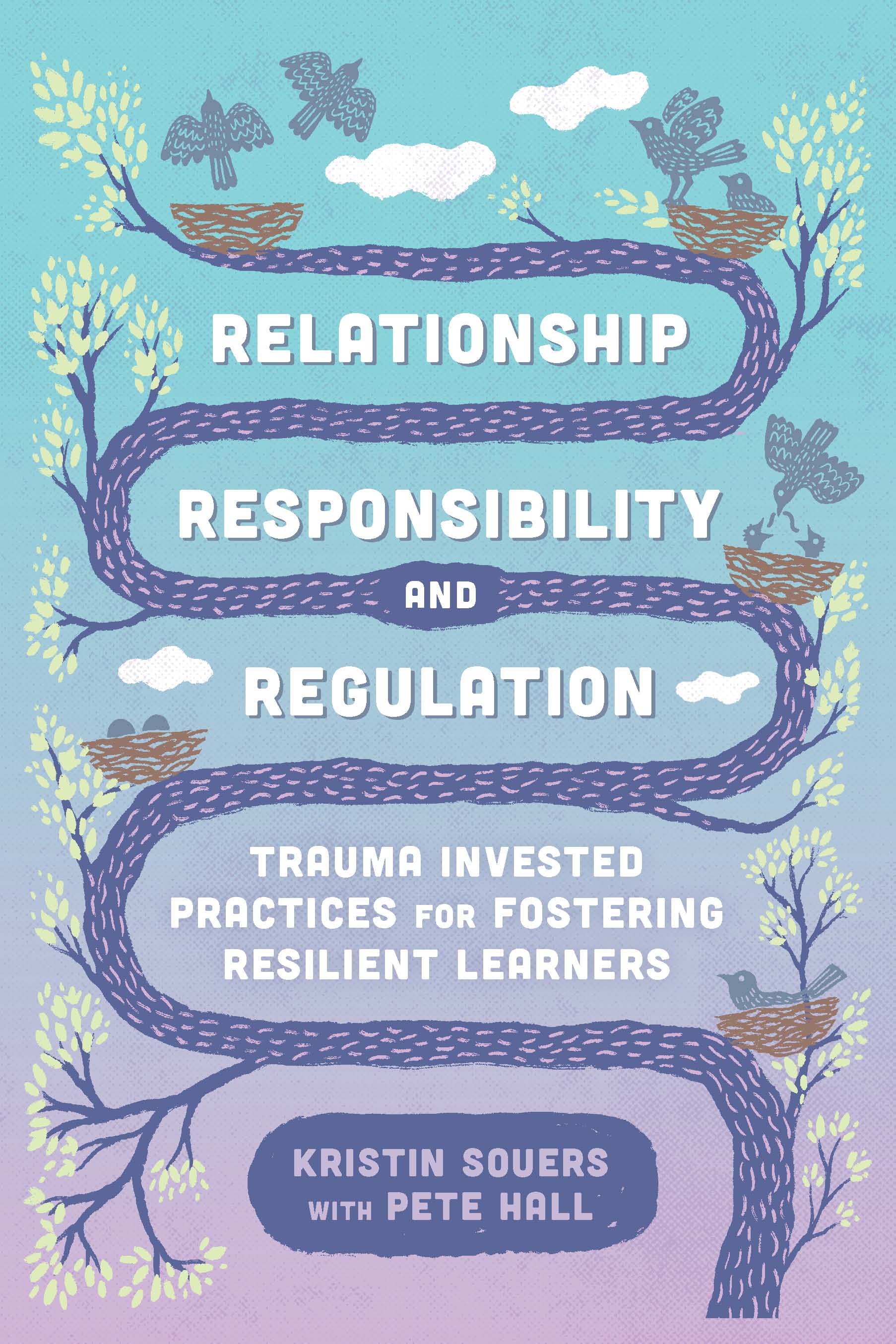 In the stirring follow-up to Fostering Resilient Learners, Pete Hall and Kristin Souers roll up their sleeves and dig into just-in-time strategies for supporting students who have experienced trauma. Relationship, Responsibility, and Regulation: Trauma-invested strategies for fostering resilient learners allows educators and caregiving professionals to use what they've learned to make a difference in kids' lives. Buy it now.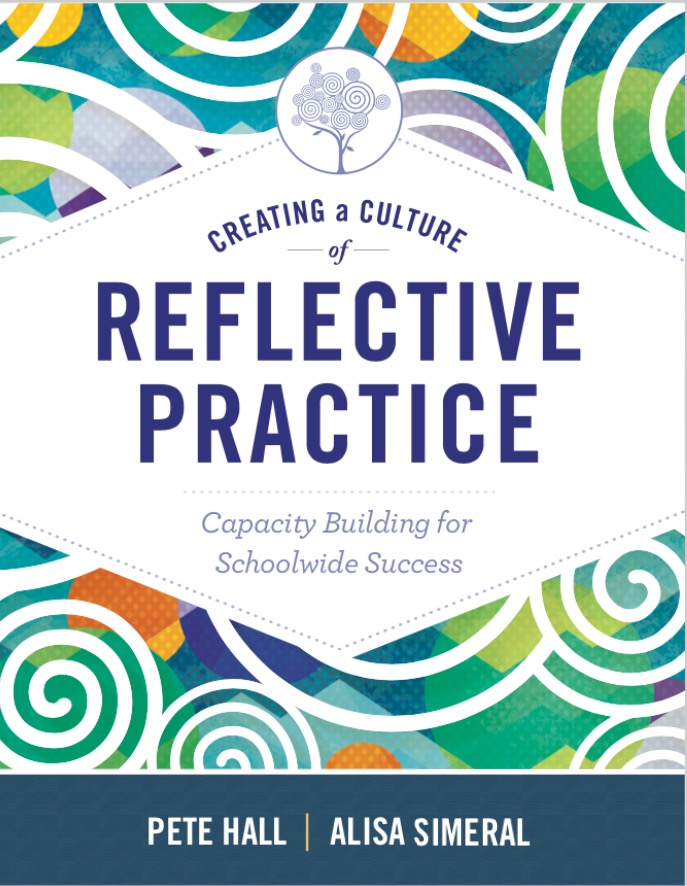 In 2017, Pete Hall and Alisa Simeral released their fourth book in the Building Teacher Capacity suite of resources: Creating a Culture of Reflective Practice: Capacity-building for schoolwide success. With updated materials, resources, references, and an expanded guide to nurturing the culture in which reflective practice lives – and positively impacts all elements of learning & teaching – this is a must-read for all instructional leaders. Buy it now.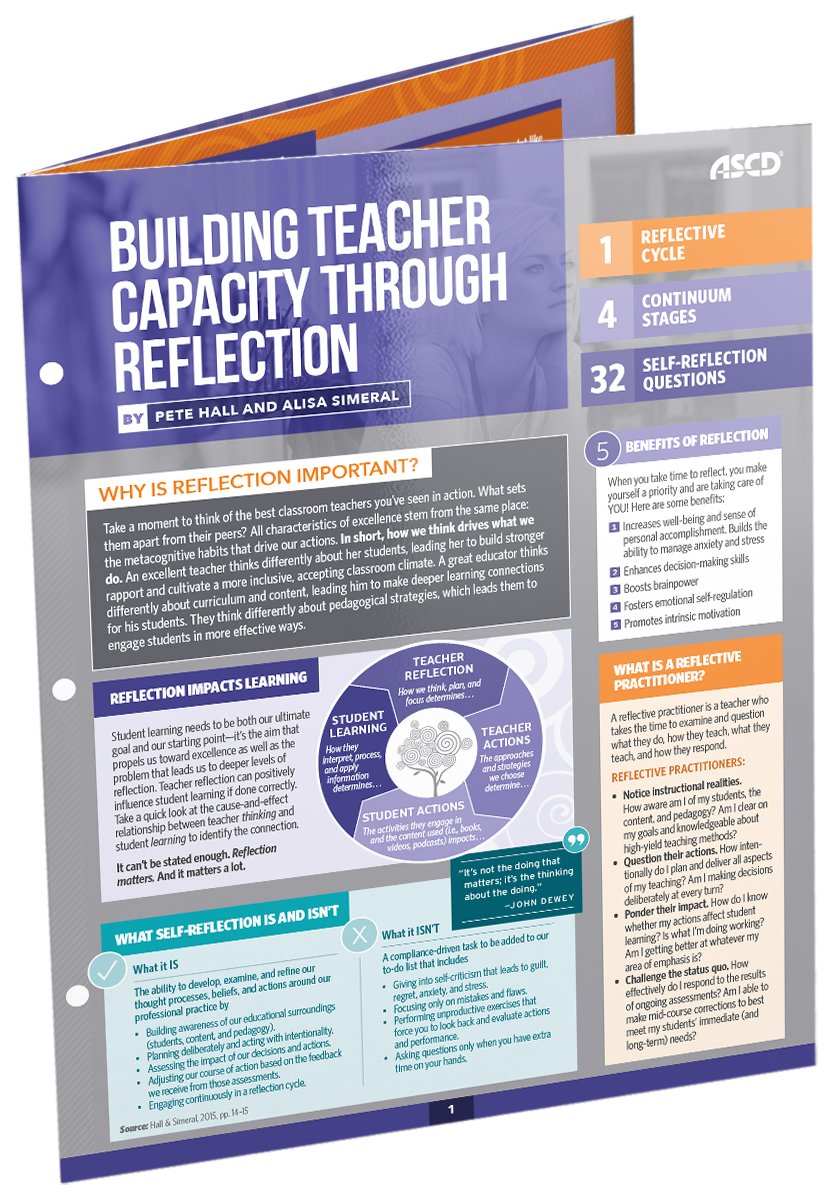 Building Teacher Capacity Through Reflection, a special "Quick-Reference Guide" built by Pete Hall and Alisa Simeral, is a handy 6-page laminated resource for educators chockablock with key terms, useful tools, and critical reminders with appealing graphics to enhance your journey as a self-reflective practitioner. Buy it now for the whole staff!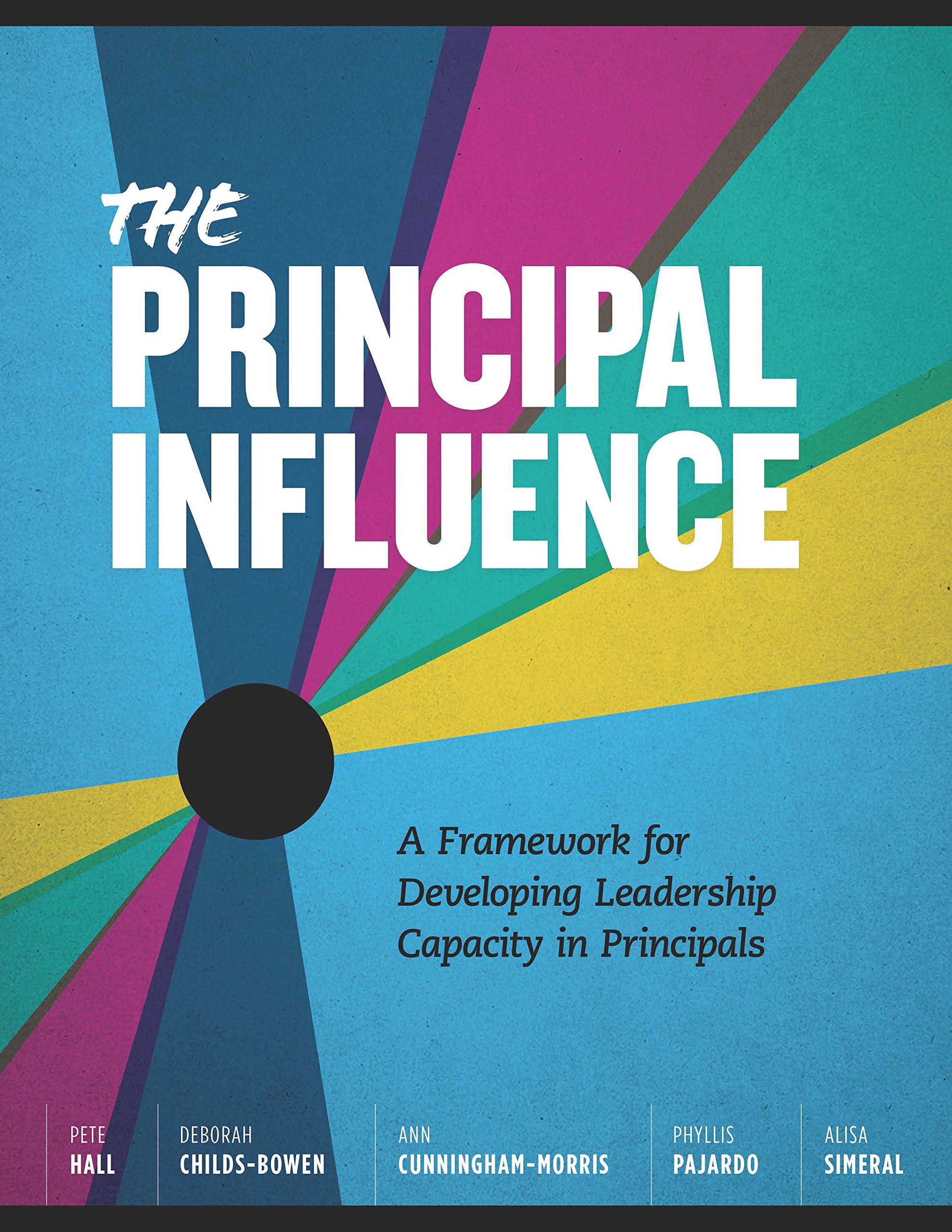 The Principal Influence: A framework for developing leadership capacity in principals, by Pete Hall and a team of superb author/educators, delves into the elements of effective instructional leadership – from the perspective of building leaders and those who supervise them. Buy it now.
Fostering Resilient Learners: Strategies for creating a trauma-sensitive classroom is Kristin Souers & Pete Hall's critical examination of the learning environment and the importance of the teacher's influence…especially for students who are impacted by trauma. With an emphasis on how developing brains respond to stress, the importance of relationships, and self-care for professionals, this award-winning text is valuable contribution to the Whole Child approach. Buy it now.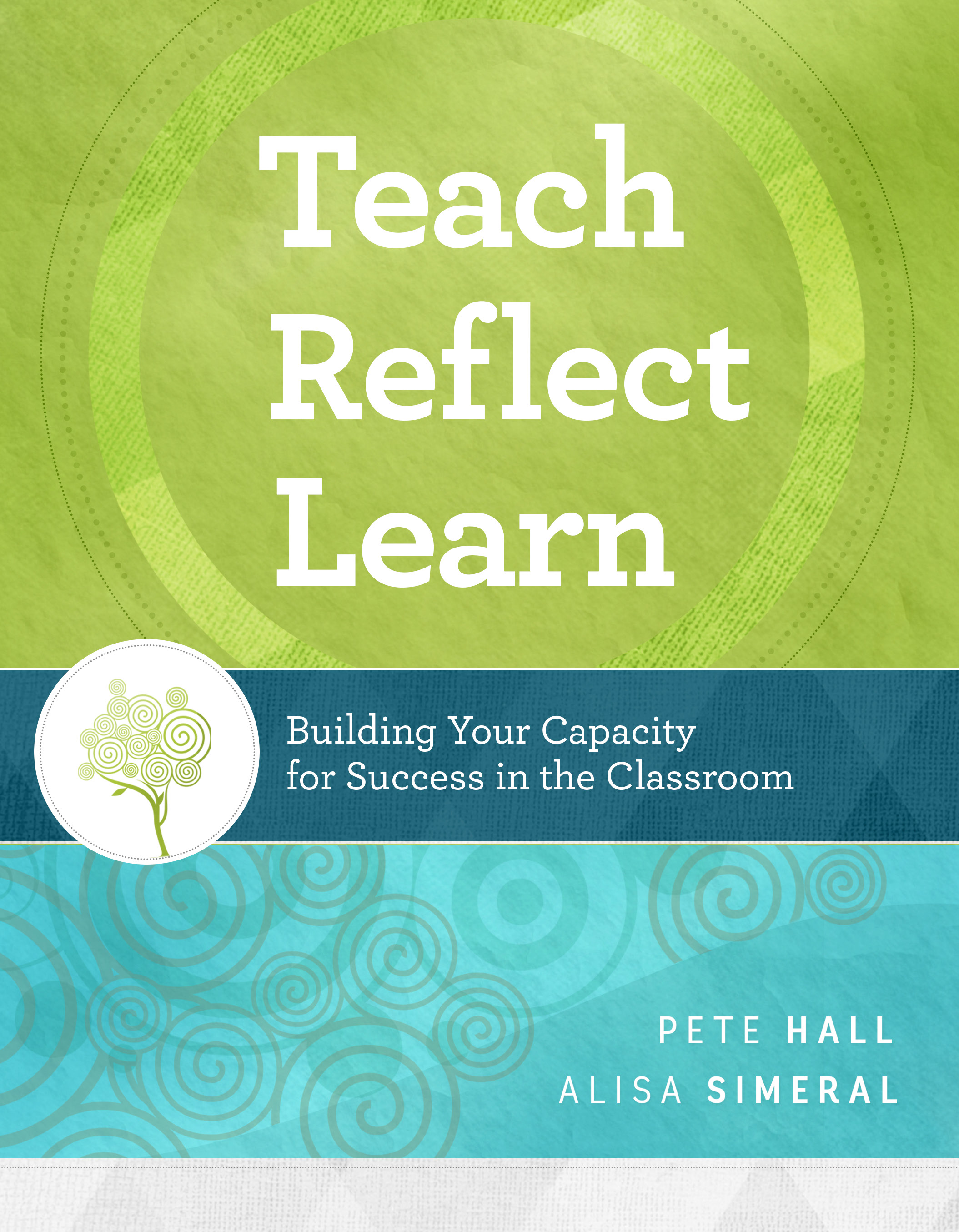 Teach, Reflect, Learn: Building your capacity for success in the classroom, Pete Hall & Alisa Simeral's follow-up to their 2008 best-seller, Building Teachers' Capacity for Success, is here! This one is written specifically for our teachers! A must-read for any educator who is interested in improving his/her craft, this book introduces the innovative and powerful Reflective Cycle, an indispensable tool in the growth-oriented professional's toolkit. Buy it now.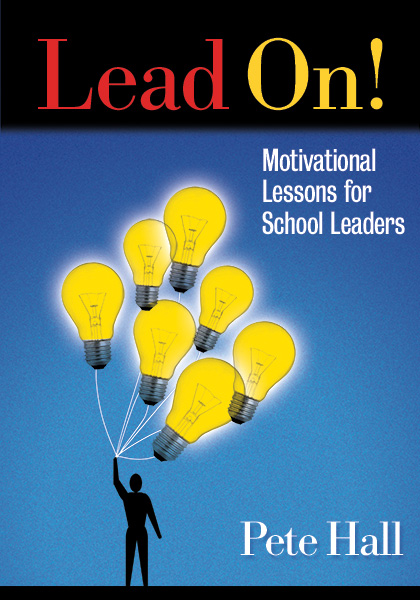 Lead On! Motivational lessons for school leaders, Pete Hall's newest book release, is here! Published by Eye On Education, this must-read includes a series of essays written to inspire, enlighten, and motivate educators to tackle the challenges they face every day. From the back cover: With humorous anecdotes and a down-to-earth style, Hall's insights bring new light to school leadership and the motivational strategies to power it. Listen to an interview with Pete as he discusses this book.  Buy it now.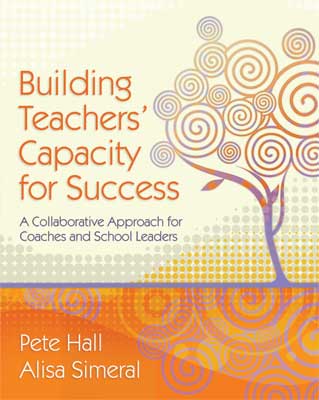 Building Teachers' Capacity for Success: A collaborative approach for coaches and school leaders, Pete Hall & Alisa Simeral's seminal book on instructional coaching, offers a straightforward plan to help site-based administrators and coaches collaborate to bring out the best in every teacher, build a stronger and more cohesive staff, and achieve greater academic success.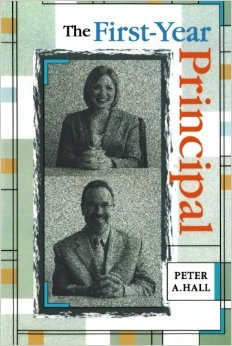 The First-Year Principal, Pete Hall's inaugural publication, is a no-holds-barred, honest look at the pelting storm that awaits the rookie school administrator. Most administrative internships and educational leadership programs are thorough in providing theory and basic practice, but lack in preparing future administrators for the vast scope of responsibility in the principalship. Pete Hall wrote The First-Year Principal as a principal at the conclusion of his first year, thus the point of view comes straight from the trenches.